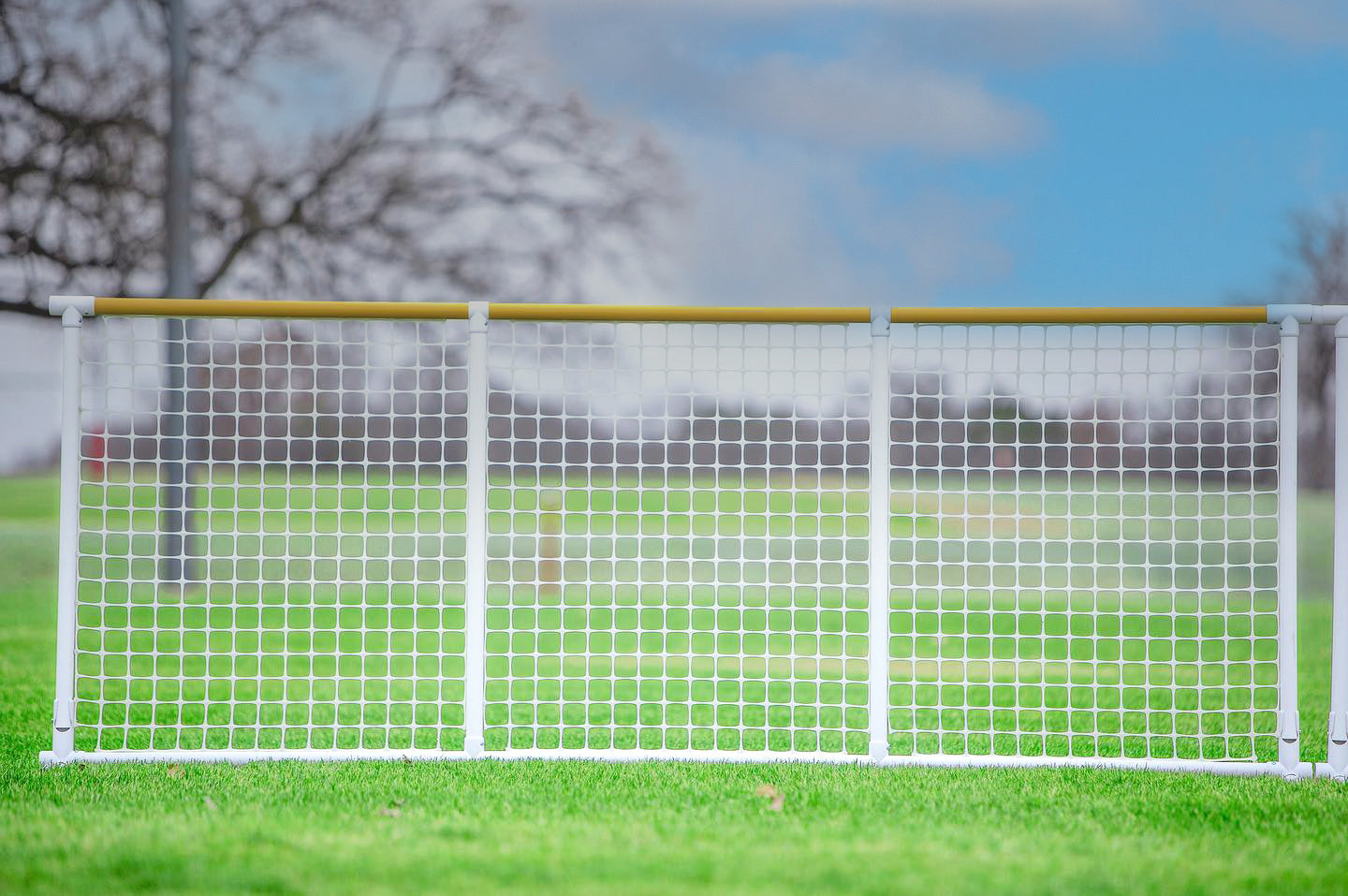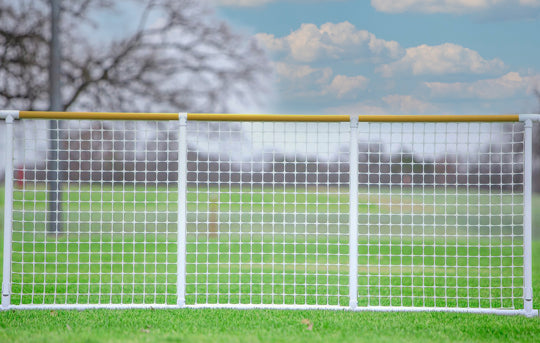 MOD-SPORT OUTFIELD FENCING
Modular and Portable Outfield Fencing
Portable Sport Outfield Fencing
Lightweight freestanding outfield fencing can be used on natural or synthetic turf to build baseball, softball, soccer fields and more of any size.

Mod-Sport is designed for quick install and break down in just a matter of minutes without any tools.

Available in two different mesh color options, our durable PVC portable and reusable sport fence panels allows your field the flexibility to host teams and leagues of all age ranges.
A Grand Slam For Your Field, Stadium or Park
Hit a homerun anywhere with Mod-Sport portable outfield fencing panels! Our prefab fence panels are perfect for little league field fencing and can be used over and over again to accommodate any age group. The best part, change up your layout in a matter of minutes between games!
What Makes Mod-Sport Fence Unique?
UV Inhibited, Titanium Dioxide Additive, High Impact, Compounded PVC Frame and Fittings.
Mesh Interior is Made of Polypropylene Copolymer and is UV Protected.
SPECIFICATIONS / DIMENSIONS
7'w x 48"H (2.1m x 1.2m) / 17lbs.
CONNECTION METHOD
Mod-Sport Fencing comes with special TechnoTip™️ joints that allow the base to fold flat, preventing potential injuries upon impact and allows for simple transportation and storage.
Shop now

Choose Your Mod-Sport Outfield Fence
Available in two different mesh colors, our PVC portable fence panels are lightweight, portable, and collapse on impact during an on-field collision.

Lightweight and easy to move, Mod-Sport Fence is perfect for sporting and other outdoor events at high schools, universities, parks, community leagues, and sport-plexes of all sizes.

*Mod-Sport Outfield Fence - Black Mesh is also available in 10.5ft.
Please contact us to place an order for the 10.5ft Black Mesh Outfield Fence.
Add Event Turf!
ChoiceTurf™ Synthetic Turf is manufactured for optimal performance and offers a perfect balance between cost and quality.

Built "Turf TOUGH", ChoiceTurf™ commercial grade synthetic event turf contains high-impact modifiers that can withstand the daily traffic and rigor of any event or occasion.
Customize Mod-Fence!
Add custom vinyl fence wraps, banners or decals to highlight your brand or sponsors.