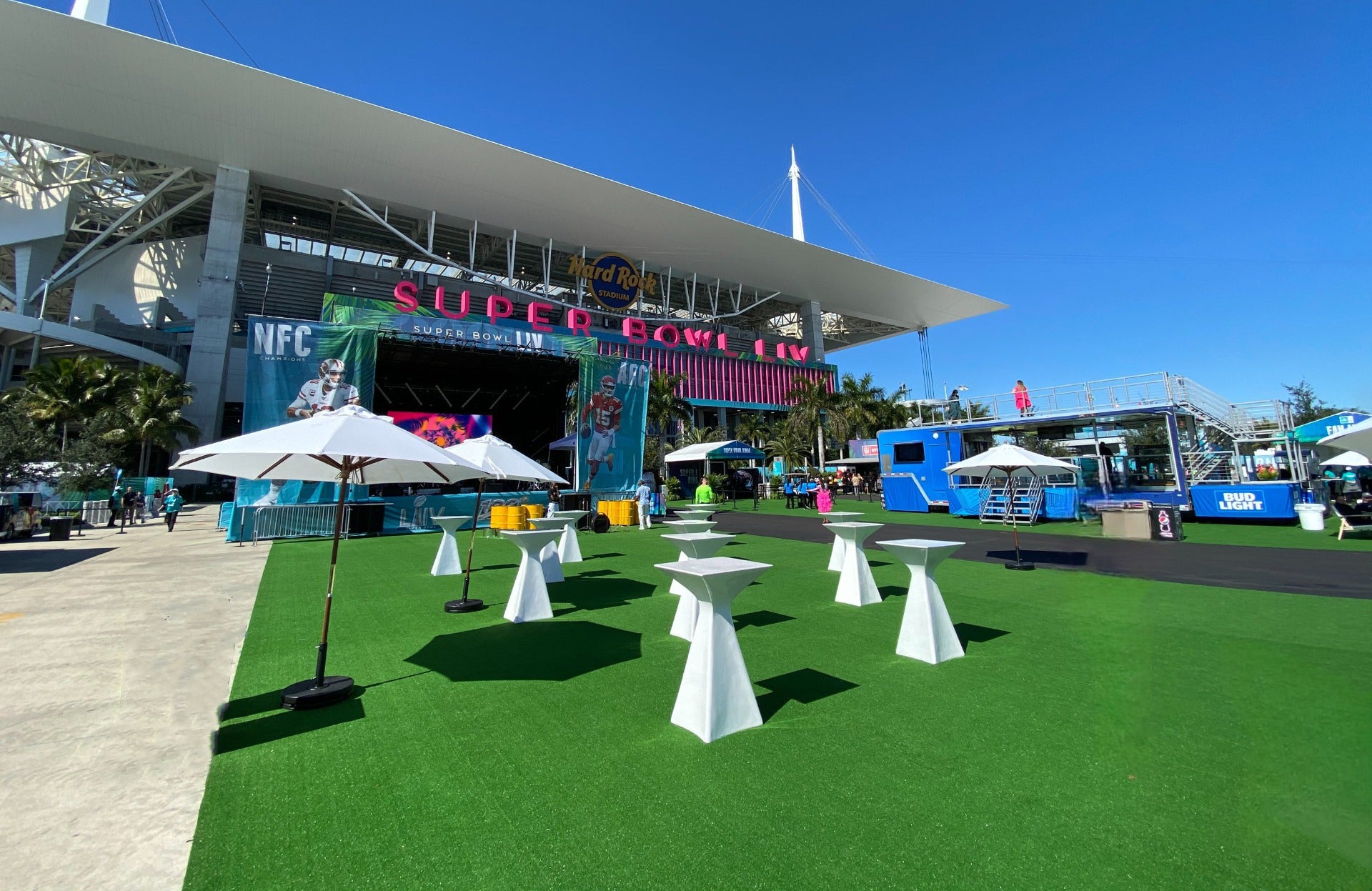 ChoiceTurf™ Synthetic Turf | A Balance Between Cost and Quality
Built "Turf TOUGH", ChoiceTurf™
ChoiceTurf™ Synthetic Turf is manufactured for optimal performance. Our commercial grade event turf contains high-impact modifiers and can withstand the daily traffic and rigor of any event or occasion.

ChoiceTurf™ is thicker and fuller than other economical synthetic turf alternatives, installs quicker and lays more evenly. 

Transform and convert open spaces, parking lots for sporting tailgate events, or any sub-floor into an all weather event ready space.
Choose Your ChoiceTurf™️ Roll
As the preferred "choice" by event designers, event planners, event rental companies, tented events, sporting tournaments, theme parks, concerts, venues, corporate events and more, we ensure each turf roll is manufactured for peak performance and durability.
Customize Mod-Fence!
Add custom vinyl fence wraps, banners or decals to highlight your brand or sponsors.